My Intellectual Property Law Guide (MIPLG) is thrilled to present a report on it inaugural IP Sensitization for Secondary School Outreach conducted by Usmanu Danfodiyo University IP Club (IPLC UDUS). As part of our broader campaign to reach all IP clubs in Nigerian tertiary institutions, this event marks the beginning of our mission to extend this initiative nationwide. MIPLG aims to empower secondary school students across the country with knowledge about Intellectual Property (IP) rights, and we are excited to share the success of this initial outreach.
Event Overview
On June 22, 2023, at Government Girls College, Runji Sambo, in Sokoto State, IPLC UDUS organized the IP Sensitization for Secondary School Outreach. This engaging and educational event aimed to introduce secondary school students to the fundamental concepts of IP rights through interactive sessions and learning materials prepared by MIPLG.
Highlights of the Outreach
1. Lectures on IP Basics
– IPLC IDUS team members delivered informative lectures to the students, covering the fundamentals of Intellectual Property rights.
– The sessions focused on patents, trademarks, copyrights, and trade secrets, emphasizing their relevance in the modern world.
2. Creative Learning Materials:
– MIPLG's specially created learning materials, including engaging visuals, interactive activities, and practical examples, were distributed to the students.
– These materials were designed to simplify complex concepts and enhance students' understanding of IP rights.
3. Interactive Discussions:
– The outreach featured interactive discussions, allowing students to actively participate and ask questions related to IP rights.
– IPLC IDUS team members provided valuable insights, clarifications, and real-life examples to help students grasp the concepts effectively.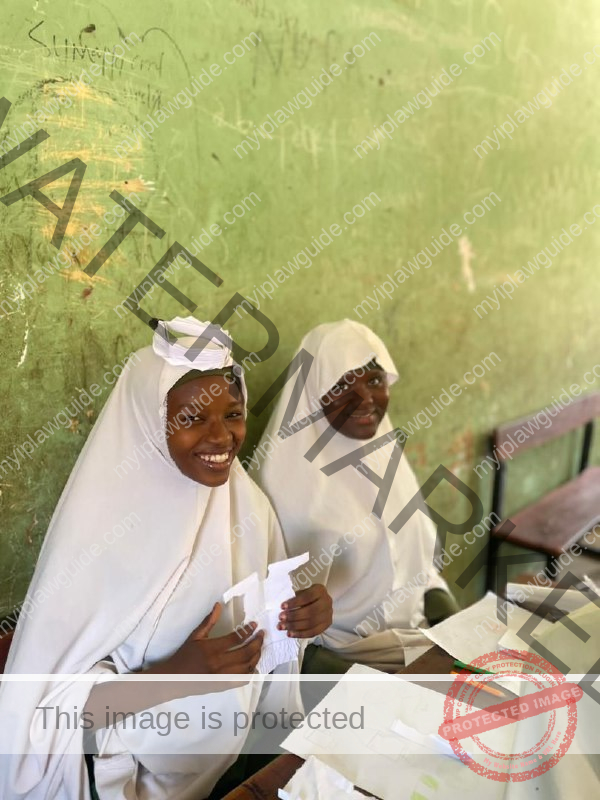 4. Collaboration and Networking:
– The outreach provided an opportunity for students to interact with IP enthusiasts and professionals from IPLC IDUS, fostering networking and future collaborations.
Conclusion
The IP Sensitization for Secondary School Outreach conducted by IPLC IDUS in collaboration with MIPLG was a resounding success. Through this initiative, secondary school students at Government Girls College, Runji Sambo, gained valuable knowledge about IP rights, encouraging a deeper understanding of the importance of intellectual property in their lives and the broader society.
MIPLG extends its heartfelt appreciation to IPLC IDUS for their dedication and commitment to promoting IP education. We also express gratitude to Gobir Habeeb for his excellent coordination and organization of the event.
MIPLG is excited to continue expanding this campaign to other IP clubs in tertiary institutions across Nigeria, reaching more students and fostering a culture of innovation and respect for intellectual property. Stay tuned for more updates and future initiatives from MIPLG!